Thank you for registering!

9—10 September 2019
International scientific
and technical greenhouses
lighting conference
Organisation
The first day of the Conference include welcome and plenary sessions. On the second day will be held open session of the Scientific and Technical Council of the Russian Lighting Industry and two breakout sessions dedicated to the scientific and practical issues of using LED light. Researches in the field of plants photoculture gradually leads to obtaining information on the spectra of greenhouse lighting systems that are optimal for growing of various crops and on recommended levels of illumination, which make it possible to increase the productivity of greenhouses while reducing energy costs.
List of topics
Application of LED irradiators in greenhouses
Standards, demands and methods of trials in greenhouses lighting
Terms and definitions in greenhouses lighting
Lighting engineering technologies in city and vertical farms
Energy consumption and economic efficiency of greenhouses lighting
Theoretical basis appliance of irradiator equipment
Language
Russian and English
Key dates
June 30, 2019 — Abstract submission close
August 22, 2019 - Deadline for full paper submission for conference proceedings
September 9-10, 2019 — The Conference
Participants and proceedings Papers
Participation is free, requires prior registration. After your registration, on the specified e-mail address automatically will comes confirmation of registration.
The events of the second day of the conference will be held at Interlight Russia | Intelligent building Russia, so we recommend for all participants to receive a free e-ticket for the exhibition.
Completed articles on the basis of oral and posters reports should be sending to Organizing Committee not later than 22th of August 2019. The most important papers will be published in special issue of the "Light & Engineering" magazine (included in all of the world's key scientometric databases — Scopus, Web of Science, Thomson Scientific, AJC).
Organize by The Russian National Committee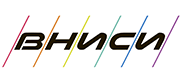 CIE VNISI (Russian Lighting Institute named after S.I. Vavilov), www.vnisi.ru
All rights reserved, 2019